Seakeeper Ride | Mechanical Installation Manual
6.2. Hulls with Unique Stern Features
For many planing hulls, the aft portion of the running surface is straight, however, there can be exceptions where there is a curvature, angle, or twist just forward of the transom. This may be referred to as a stern wedge, hook, or rocker. These types of features are generally added the hull to improve handling characteristics or induce a constant trim, adding a bow down moment during normal running conditions.
Be sure to use a 3-ft (0.9 m) straight edge along the hull bottom when evaluating the transom angles to obtain a correct assessment of the running surface.
If the Seal Plate were to be installed following the same angle as a stern wedge, it would create a permanent additional upward force in the aft of the boat, and the bow would be pushed down irreversibly. This incorrect assessment for installation is demonstrated below.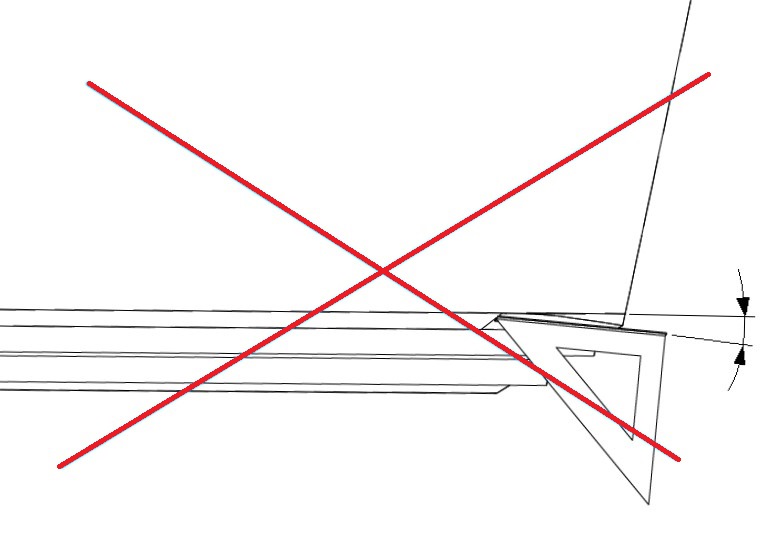 Measure the angle of the transom over a greater length of the running surface up to 3-ft (0.9 m) to ensure the proper angle.