Seakeeper 1 Installation Manual (90519-1)
Installation and Start Up Checklist
Installation and Start Up Checklist Introduction
Reference Documents & Drawings:
Link to Seakeeper 1 Reference Documents
90516 –

Seakeeper

1 Bolt-In Installation Details
90511 –

Seakeeper

1 Cable Block Diagram
90512 –

Seakeeper

1 Cooling Water Schematic
90437 –

Seakeeper

Commissioning Form
SWI-105 Commissioning Checklist
90520 –

Seakeeper

1 Operation Manual
90569 –

Seakeeper

ConnectBox and Application Quick Start Guide
The Installation and Start Up Checklists in this section provide an overview of the primary steps covered in the installation manual and should be referenced throughout the installation process. Upon completion of the Seakeeper 1 installation, the installer should commission each Seakeeper unit with the Seakeeper Commissioning Form (90437). The Commissioning Checklist Work Instruction (SWI-105) provides a checklist of items to inspect and verify during the commissioning process and serves as a supplement to the Seakeeper Commissioning Form (90437).
All Seakeeper stabilizers should be commissioned to verify installation specifications and requirements have been implemented properly. The commissioning process should include completion of the Seakeeper Commissioning Form (90437), all the items in the Installation Checklist, and verification of Seakeeper 1 operation without alarms or abnormal behavior.
Installation Checklist
Mechanical Checklist
Seakeeper

foundation installed per requirements of Drawing No. 90516 –

Seakeeper

1 Bolt-In Installation Details.

Structure designed to accommodate

Seakeeper

1 forces, as defined in Drawing No. 90516 –

Seakeeper

1 Bolt-In Installation Details, with a minimum safety factor of 2.0.
Foundation is co-planar within 0.06 in. (1.5 mm).

Clearances around

Seakeeper

meet service and operating specifications and no obstructions are within the

Seakeeper

envelope.

Seakeeper

1 Bolt-In Kit is installed (P/N 90599), includes: M14-2 x 94 mm Hex Head Bolt, M14 wedgelock washer, upper snubbing washer, isolation mount tube sleeve, and lower snubbing washer at each corner.
Foundation bolts torqued to specification: 135 ft-lbs (156 N-m).

Seakeeper

1 cover can be removed to access and service the unit.
Electrical Checklist
High Current 12 VDC Power Source: Cable 1 & 2
Butt splice Cable 1 and Cable 2 to customer-supplied 2 AWG B+ and B- conductors to allow for routing to 12 VDC power source.

Butt splice instructions can be found in Drawing No. 90511 –

Seakeeper

1 Cable Block Diagram.
Heat shrink
Connect spliced Cable 1, B+ conductor (red), through 80 A circuit breaker (customer-supplied) and a dedicated battery isolation switch (customer-supplied), directly to the battery plus terminal or bus bar.
Connect spliced Cable 2, B- conductor (black), to battery minus terminal or DC main negative bus bar.
Seawater Pump Connection: Cable 5 & 7
Connect Cable 7 positive (red) directly to a customer-supplied circuit breaker corresponding to the seawater pump current overprotection rating (max 15 A), then to the dedicated battery isolation switch.
Connect Cable 7 negative (black) to the DC main negative bus bar or battery minus terminal.
Connect Cable 5 receptacle end (pins) to

Seakeeper

1 SW Pump 12 VDC Out and the plug end (sockets) to customer-supplied 12 VDC seawater pump cable Deutsch connector termination.
Ground Connection: Cable 6
Butt splice Cable 6 to customer-supplied ground wire, 4 AWG, with sufficient length to reach the vessel ground.
Vessel grounding bus to comply with:

EM/IEC 60204-1 Clauses 6.3.3 and 8.2.3.
ABYC E-11 July 2018 Clauses 11.5.2 and 11.16.1.
Seakeeper Display Connection
Ensure one of the following display options is installed, refer to TB 90573 –

Seakeeper

1 Display Options for a detailed description:

Option 1: Compatible Multifunction Display (MFD), refer to

Seakeeper

MFD Compatibility Technical Bulletins.
Option 2:

Seakeeper

5" Touch Display, P/N 90600.

Option1: Connect

Seakeeper

Compatible MFD

Purchase custom

Seakeeper

MFD integration cable based on the compatible MFD onboard.
Connect Cable 10 to ethernet connection of

Seakeeper

ConnectBox.
Connect 4 pin end of MFD integration cable to male end of Cable 10 and Ethernet M12 end of MFD network port or vessel network hub.

Option 2:

Seakeeper

5" Touch Display, P/N 90600

Purchase

Seakeeper

5" Touch Display (P/N 90600).
Install

Seakeeper

5" Touch Display on or near the helm station.
Connect Cable 3 (included with P/N 90600) from

Seakeeper

1 wire harness and route to

Seakeeper

5" Touch Display.
NMEA 2000 Network Connection
NMEA 2000 Compatible GPS signal required for installation of

Seakeeper

1.
Connect Cable 11 to ConnectBox NMEA port.
Route Cable 11 to vessel NMEA backbone and connect.
Cooling Checklist
Purchase seawater pump for

Seakeeper

1 to provide 2 – 4 GPM (7.6 – 15.2 LPM) with a max overcurrent protection rating of 15 A.

Optional seawater pump can be purchased through

Seakeeper

, P/N 30331.
Connect and route seawater inlet hoses from seacock valve to the seawater strainer, seawater pump, then

Seakeeper

1 heat exchanger.
Connect and route seawater outlet hoses from

Seakeeper

1 heat exchanger to the seawater overboard.
Test seawater pump.

Verify 2 GPM (7.6 LPM) minimum and 4 GPM (15.2 LPM) maximum seawater flow through heat exchanger under all operating conditions of the vessel.

Verify coolant level in heat exchanger coolant reservoir, fill if needed.
Start Up Checklist
Refer to Seakeeper 1 Operation Manual, Section 2 for detailed start up instructions.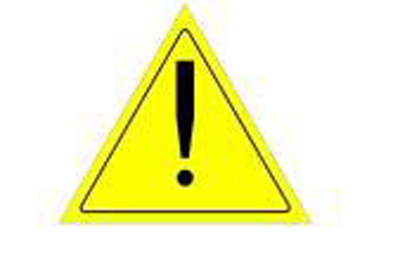 Prior to beginning the start up sequence all previous Sections of the Installation Manual for Mechanical, Electrical, and Cooling installation must be complete. Before continuing, the Seakeeper 1 cover must be installed and the operating clearances must be clear of personnel and equipment.
Remove lifting bolts and install sealing bolts and washers into lifting eye holes and install cover.
Energize battery isolation switch, high current 80 A breaker, and seawater pump breaker.
Verify

Seakeeper

display is active and no alarms are present.

If the

Seakeeper

1 display does not activate, turn off both circuit breakers immediately and check all wiring connections.

Override seawater pump "on" (at 0 RPM hold down SERVICE Button, wrench icon, for 5 seconds) and verify flow at seawater outlet.
Press

Seakeeper

ON/OFF Button and follow instructions in

Seakeeper

1 Operation Manual, Section 2 for complete start up instructions.
Verify that no ALARMS are present.
Power

Seakeeper

1 down, the

Seakeeper

1 flywheel will take 2+ hours to coast down to 0 RPM.